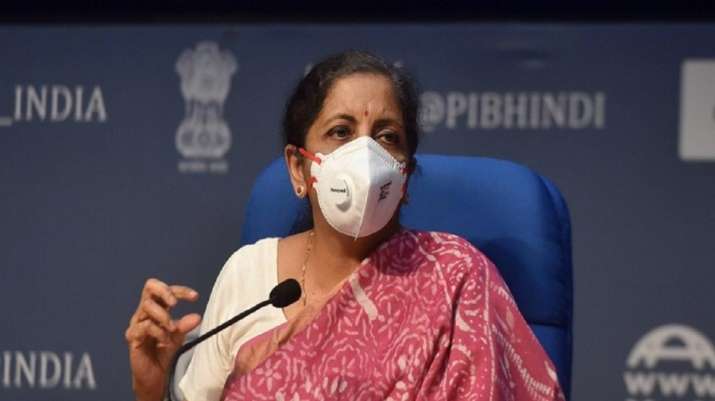 In a bid to stimulate demand within the financial system, the government on Monday introduced giving out cash vouchers to central government employees this 12 months in lieu of depart journey concession (LTC) fare which could possibly be spent solely on shopping for non-food GST-rated objects. Finance minister mentioned that the government will give Rs 10,000 special festival advance all its employees as one-time measure to stimulate demand within the financial system. 
Finance Minister Nirmala Sitharaman mentioned the employees might purchase objects that appeal to 12 per cent or extra items and providers tax (GST). These purchases should be made in digital mode from GST-registered shops.
Under LTC Cash Voucher Scheme, government employees can decide to obtain cash amounting to depart encashment plus three instances ticket fare, to purchase objects which are a magnet for GST of 12% or extra. Only digital transactions allowed, GST bill to be produced," FM Nirmala Sitharaman said.
Special Festival Advance Scheme for non-gazetted employees is being revived as a one-time measure, for gazetted employees too

All central govt. employees can now get interest-free advance of Rs. 10,000, in the form of a prepaid RuPay Card, to be spent by March 31, 2021 – FM pic.twitter.com/uvbcgm66iI

— Prasar Bharati News Services (@PBNS_India) October 12, 2020
Only digital transactions will be allowed in this and GST invoice will be produced, Sitharaman said.
Leave Travel Concession (LTC) is available to government employees and organized sector employees. Every four years, central government employees get LTC to any destination to their choice plus one to their hometown.
Since travel is difficult to undertake during the pandemic, the government will pay the entitled fare as cash vouchers which have to be spent by March 31, 2021, she said.
Central government payout on cash-in-lieu-for-LTC will be Rs 5,675 crore, and another Rs 1,900 crore will be payout by central PSUs and public sector banks, Sitharaman said.
The demand infusion because of this would be Rs 19,000 crore, and another Rs 9,000 crore if half of the states follow this guideline, she added.